By WWOS staff

6:33pm Jul 23, 2021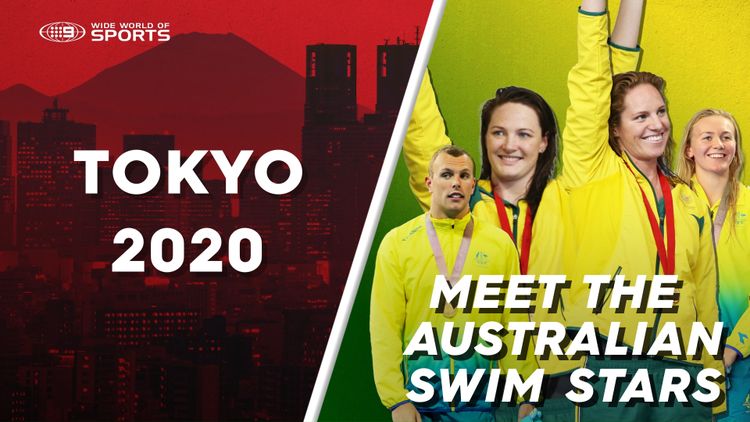 Tokyo Olympics: Day 0
The Opening Ceremony officially opens the Tokyo Games today and there's also live sports action in archery and rowing.
Scroll down for all the action as it happens at Tokyo 2020.
Australian athletes are involved in the below events, all times AEST.
SCHEDULE
Women's archery: 10am - 12pm
Men's and women's rowing: 9.30am - 1.07pm
Men's archery: 2pm - 4pm
Opening Ceremony: 8.50pm - 12.36am
live feed
Australian shooter Elena Galiabovitch has been chosen by the IOC to carry the Olympic flag at tonight's opening ceremony in Tokyo.
Along with being an incredible athlete, Galiabovitch is a doctor who has been heavily involved in the fight against COVID-19 in Australia over the past 18 months.
The 31-year-old will be in action for Australia in both the shooting 10m Air Pistol and the 25m Pistol events and is at her second Olympics, having participated at Rio in 2016.
There is a bit of romanticism in Galiabovitch's story and how she came to be involved in the sport.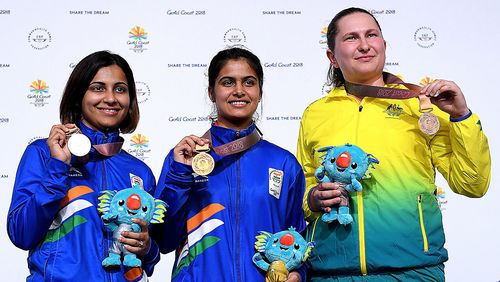 She was born in Belarus and moved to Australia when she was four, where she decided to try shooting as it was how her parents initially met.
Galiabovitch is coached by her father Vladimir, who is also Australia's national pistol coach.
The Melbourne-based Galiabovitch claimed her first international title in 2015 when she won the 25m Pistol event at the Oceania Championships.
While Galiabovitch was not able to claim a medal in Rio, she had much more success at the Commonwealth Games in 2018, where she claimed a silver in the 25m Pistol and a bronze in the 10m Air Pistol.
You wouldn't expect arguably the greatest Olympian of all time to suggest that he left some medals on the table, but Usain Bolt said as much in the leadup to tonight's opening ceremony.
Bolt, who won nine Olympic gold medals (although one of his relay golds was later rescinded due to a teammate failing a drug test), said that if he hadn't been lazy he could have increased that number by two or three.
"I wouldn't say it was a regret because everything happens for a reason, but I wish I got serious earlier," he told the Olympic Channel Podcast.
"When I was a junior, if I really took track and field serious, I probably could have won four Olympics if I'd started early. I was really talented but I was kind of lazy."
"I would tell my youngest, listen; get serious sooner and you can do ridiculous numbers."
Granted, it might be absurd to imagine literally the fastest man to ever live calling himself lazy, but here we are.
We're used to seeing our athletes as one of the first cabs off the rank at opening ceremonies, but that won't be the case tonight.
Countries such as the UAE, Great Britain and Yemen will all come out before the Aussies. Why?
Although the ceremony is being held in alphabetical order like always, it's not in English - it's in the language of the host nation.
In Japanese alphabetical order, Australia slips right down the pecking order and will march out as the 38th nation, with Greece of course being first, and Japan last.
The ceremony starts at 8pm local time (9pm AEST) and the athletes will begin marching at 8.30 (9.30 AEST).
Flagbearers Cate Campbell and Patrick Mills will lead a team of 63 into the stadium.
Australia's chef de mission Ian Chesterman says he's delighted at the number of athletes who will be taking part.
"We have always prioritised performance first and the athletes understand that. To march is a wonderful experience and that needs to be balanced against the realities of preparation for competition.
"For many it is simply not possible to take part in the Ceremony, but to have so many march is wonderful."
There's an events centre which will tell you everything that's going on at any given time, any Aussies who are in action, the live medal tally (which is currently blank, of course), and plenty more.
There will also be links to all content related to the Olympics on WWOS so you don't miss a single thing over the course of the Games.
One of Australia's rowing teams have advanced to the finals in the opening day of competition.
The team of Jack Cleary, Caleb Antill , Cameron Girdlestone and Luke Letcher finished second in their heat in the men's quadruple sculls, narrowly behind the team from the Netherlands. They, along with the top two in the other heat (Italy and Poland) will be joined by two of the remaining six crews after tomorrow's repechage.
Amanda Bateman and Tara Rigney finished third in their heat in the women's doubles sculls, which was good enough to avoid the repechage round and advance to the semi-finals. The 12 boats will be put into two groups of six, with the best three from each moving on to the gold medal race.
The women's quadruple sculls will compete in the repechage on Sunday after finishing fourth in their heat.
Kermond said he was "upset and remorseful" after the failed drug test was confirmed by Equestrian Australia and the AOC two days ago.
That made way for Tops-Alexander and Katie Laurie being permitted to compete at the Tokyo Games instead.
"We are thrilled with the outcome for our remaining two Jumping athletes, who have been anxiously awaiting confirmation regarding their participation at the Games," Chef de Mission, Ian Chesterman, said.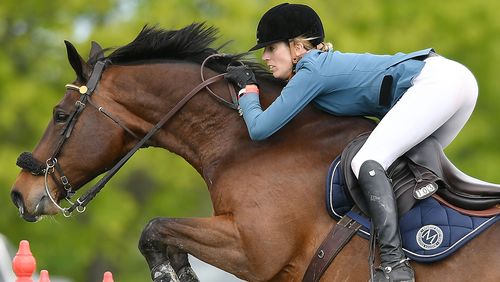 "Edwina and Katie have both worked extremely hard to earn their place on the Australian team and we are delighted they will get the opportunity to realise their Olympic aspirations in arena at Tokyo."
For Tops-Alexander it will be her fourth Olympics, a first for an Aussie Jumping athlete, while Laurie will be making her debut at the Games.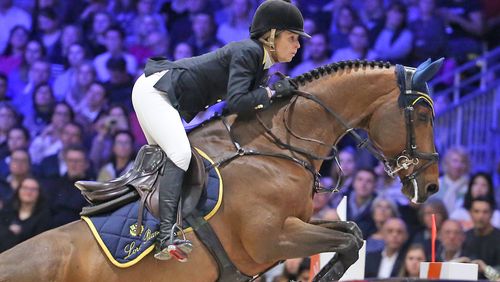 "I'm very happy about the outcome for myself and Katie Laurie to be able compete as individuals in Tokyo. I'm proud and I look forward to representing Australia. I will absolutely give it my utmost best," Tops-Alexander said.
The pair are set to arrive in Tokyo on Wednesday 28 July as scheduled.
"Words cannot describe the feeling of hearing that Edwina and I could both go as individuals. It's been a rollercoaster but we are ready and so excited to get to Tokyo," Laurie said.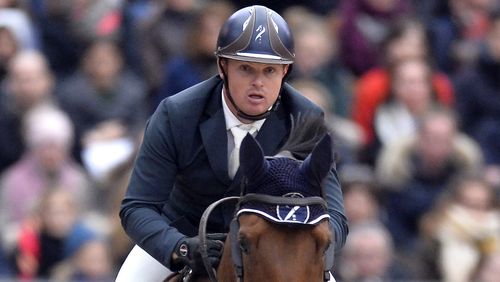 In the women's archery today Australia's Alice Ingley finished 57th out of 64 competitors with a score of 616.
At Yumenoshima Ranking Field the Republic of Korea's An San set a new Olympic record with a score of 680, shooting 36 10's and 16 X's to break the record set in 1996 by Ukraine's Lina Herasymenko of 673.
Australia did not compete in the teams event, but they will take part in the mixed team event later today.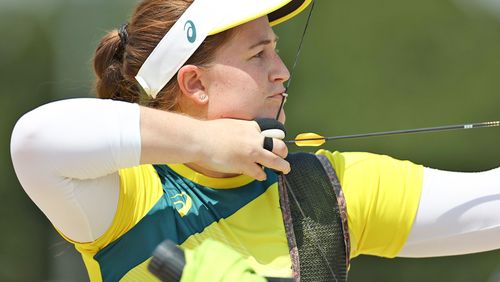 A map on the Olympic website has been changed after Ukraine protested that it included a border across the Crimean Peninsula.
The map is part of a "Cheer Zone" feature tracking how fans around the world have backed different teams at the Tokyo Games.
Late Thursday the map had a black line across the top of Crimea in the same style as national borders. On Friday morning, there was no line across the peninsula. Russia annexed Crimea from Ukraine in 2014. Ukraine still considers it to be Ukrainian territory.
The Ukrainian embassy in Japan tells the Associated Press in an e-mail that "we have protested to the IOC and the map was corrected."
As if Tokyo Olympics organisers didn't have enough to deal with, they are now bracing for Typhoon In-Fa and a tropical storm which is projected to hit the east coast of Japan on Sunday and could impact sporting events.
Mixed reports have had varying predictions on the intensity of the storm, but it will still provide plenty of headaches.
That puts all eyes on the debut of surfing at the Olympics at Tsurigasaki Beach with the storm hitting during the event's waiting period. Swells of up to two metres are predicted which is excellent news for surfers with the conditions in the lead-up disappointingly flat. Onshore north-easterly wings at 10-15 knots will increase to 15-20 knots over the afternoon.
Typhoon In-fa is bearing down on the southern Japanese islands and has its eye set on eastern China by next week. The storm could bring extremely heavy rainfall totals to millions in China and Taiwan.
And behind In-fa, there is a tropical threat for northern and central parts of Japan, which could potentially impact the Olympic Games by early next week.
Typhoon In-fa is currently located about 320 kilometres from Okinawa and is starting to move northwest. The storm's maximum winds are at 150 kph, from the Joint Typhoon Warning Center (JTWC). In-fa has had slight weakening mid-week due to dry air, thus weakening its thunderstorms, as well as slightly cooler sea surface temperatures. The good news is no significant strengthening of this storm is expected because of this; but it will still be a Category 2 equivalent hurricane impacting land in the northwest Pacific Ocean. In-fa will continue to slowly track in the general northwest direction through Friday local time with maximum winds around 160 to 165 kph while impacting Okinawa and other parts of the southern Japanese islands.
In addition to the strong winds, there will continue to be heavy rain. The area in and near Miyakojima, Japan, will be in the bull's-eye of the heavy rain, with an additional 500-plus millimetres of rainfall forecast.
On the heels of Typhoon In-fa is the potential for a new tropical cyclone to form in the western Pacific Ocean.
There are many unknowns surrounding the forecast on this next storm but the model guidance for several days has indicated a tropical storm or typhoon risk for northern and central portions of Japan around Sunday or Monday. The Joint Typhoon Warning Center gives this area to watch a medium chance for potential tropical development in the short term. At this time, heavy rain and gusty winds are possible for east central Japan by early next week, which could interrupt some events at the Olympic Games in Tokyo.
The West African country of Guinea has reversed an earlier decision to pull out of the Olympics and will send a delegation of five athletes to the Tokyo Games.
Minister of Sports Sanoussy Bantama Sow made the announcement after national and international outcries that followed an earlier declaration that Guinea would not send athletes to Tokyo, blaming the coronavirus and its variants.
"The Minister of State, Minister of Sports has the true pleasure of informing the people of Guinea and the whole sports family, that the government, after obtaining guarantees from the health authorities, agrees to the participation of our athletes in the 32nd Olympics in Tokyo," the minister said in a statement.
Guinea had announced late yesterday that it was canceling its participation to protect the health of its athletes. Only days before the statement, Guinean Olympic committee secretary general Ben Daouda Nassoko had told The Associated Press that funds had been released for the delegation to go to Tokyo.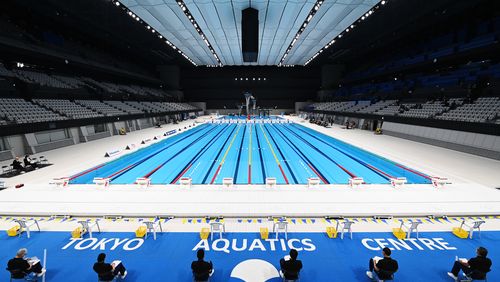 Fatoumata Yarie Camara, a freestyle wrestler, was one of the five athletes affected by the decision. She confirmed, through tears of joy, that she would be departing for Tokyo. She had earlier questioned the decision to pull out.
"The question I ask myself is why has Guinea decided not to participate in the Olympic Games on the grounds of coronavirus when the organising country like Japan hasn't canceled these Games because of this sickness," she told the AP. "Why? That's what I ask myself and I still can't find an answer."
The other Guinean athletes are swimmers Mamadou Tahirou Bah and Fatoumata Lamarana Toure, 100-metre runner Aissata Deen Conte and judo competitor Mamadou Samba Bah.
Guinea has participated in the Olympics 11 times but has never won a medal. North Korea is the only country to pull out of the Tokyo Olympics, also citing concerns related to COVID-19.