By WWOS staff

6:10am Jul 25, 2021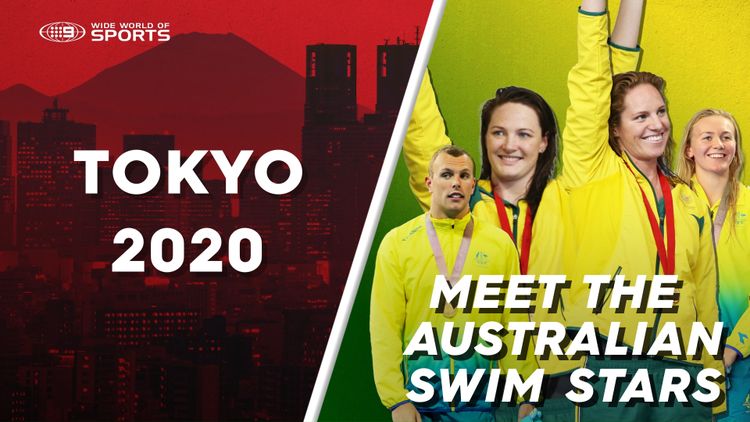 Toyko Olympics LIVE: Day 2 updates
Welcome to Wide World of Sports' daily live coverage of the 2020 Tokyo Olympic Games. Here are all the latest Olympics news updates and headlines for July 25, 2021.
AUSSIES IN ACTION (all times AEST)
Surfing, 8am-4.40pm: Stephanie Gilmore, Sally Fitzgibbons, Julian Wilson, Owen Wright
Swimming, 11.30am-1.20pm: Brendon Smith, men's 400m IM final
Elijah Winnington, Jack McLoughlin, men's 400m final
Australian 4x100m freestyle relay final
Women's hockey, 11am: Australia vs Spain
Softball, 11am: Australia vs USA
Women's gymnastics, 11am-9.20pm: Emily Whitehead, Georgia Godwin
Women's tennis, 12pm: Ash Barty, first round singles
Women's cycling, 2pm: Amanda Spratt, Grace Brown, Sarah Gigante, Tiffany Cromwell, road race
Women's kayak, 2pm-5.45pm: Jess Fox, K1 slalom heats
Men's water polo, 4.30pm: Australia vs Montenegro
Men's basketball, 6.20pm: Australia vs Nigeria
Men's hockey, 7.30pm: Australia vs India
Men's football, 8.30pm: Australia vs Spain
Men's boxing, 8.54pm: Harry Garside, lightweight
live feed
Australia's Emma McKeon motored through her heat of the 100m butterfly in 55.82 seconds, a national record, to start her campaign for up to seven gold medals in fine style.
Yet already, controversy has struck.
McKeon was ruled to have finished in a dead heat with China's Yufei Zhang. Yet overhead footage of the finish clearly showed that McKeon touched the wall first.
FINA officials told News Corp that McKeon had made a soft touch, gliding into the wall, and that there was nothing wrong with the timing.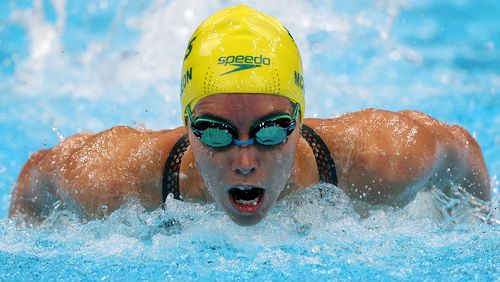 Yet two Australians, Elijah Winnington and Jack McLoughlin, then dead-heated in the next race in the same lanes, four and five. In that instance, it was claimed that the Aussies were pacing each other and thus finished extremely close together; apparently unable to be split.
McKeon was nonetheless happy with her first hit-out. The 27-year-old has three individual and four relay swims at the Tokyo Olympics.
She already boasts four Olympic medals, including one gold, and could claim another gold on Sunday in the 4x100m freestyle relay. By the end of the Games, she may have surpassed Ian Thorpe (nine) for the most Olympic medals in Australian swimming history; with Thorpe himself tipping her to do so.
Five-time Olympic gold medalist Katie Ledecky came to Tokyo attempting to break the all-time record of eight gold medals won by a US woman. The first of her five scheduled events is the women's 400m freestyle.
Although Ledecky is considered the best women's distance swimmer in the world, she is expected to face a fierce challenge from Ariarne Titmus of Australia. Ledecky has won six total medals in her first two Olympics and she won her first gold medal at the London Games in 2012 when she was just 15 years old.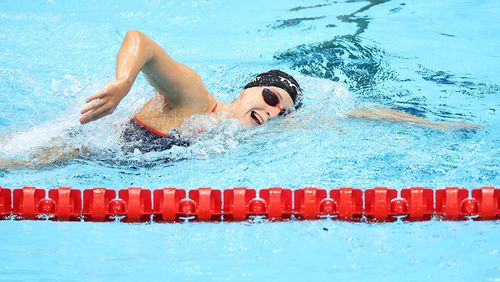 Simone Biles makes her first appearance for Team USA when women's gymnastics qualifying begins. Biles already has four Olympic gold medals and is chasing Shannon Miller's record of seven medals won by an American woman.
Sunisa Lee, who edged Biles in the all-around during the second night of Olympic Trials, and teammate Jordan Chiles will likely challenge each other for the Americans' second spot in the all-around finals. Grace McCallum rounds out the four-woman US team while MyKayla Skinner and Jade Carey will compete as individuals.
The Americans are heavily favoured to win a third straight Olympic title.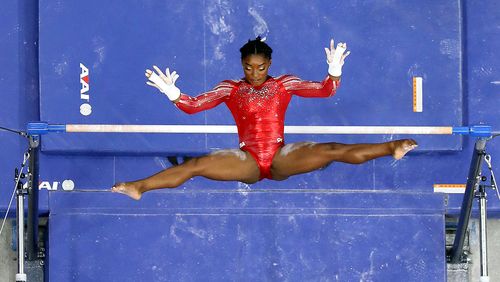 Sue Bird sees no contradiction with the US team staying on the court during the national anthem at the Olympics.
It's a change for the four-time Olympic gold medalist and her WNBA teammates. During the WNBA season players usually leave the court to raise awareness for social justice before the anthem is played at games.
"You are wearing USA jerseys and it does change the conversation a little bit and what you're representing," Bird told The Associated Press after practice on Saturday. "With that, I don't feel like a hypocrite in any way. Everyone knows where we stand. I don't think it contradicts anything since we're actually doing the work."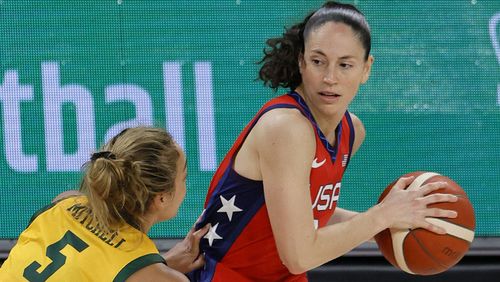 Logistically it would also be difficult for the US to not be on the court for the playing of the anthem. Unlike WNBA games when it's played about 10 minutes before tipoff, at the Olympics it's done right before the start of games.
That doesn't mean the women won't use the Olympic platform to continue to raise awareness.
She and her Olympic teammates locked arms before three exhibition games in Las Vegas last week and she expects that to continue during the Tokyo Games.
Bird, who was a US flag bearer at the opening ceremony, believes people know where she and her WNBA teammates stand on social justice issues.
"We all want our country to be a better place and that's what this is about," she said. "That's an athlete's mentality and there's really no better people to do that than athletes. What do we do every single day? What do we talk about? Getting better. ... I think we should approach our country that way."
Naohisa Takato has won Japan's first gold medal at its home Olympics, beating Taiwan's Yang Yung-wei in the men's 60-kilogram judo final.
Kosovo's Distria Krasniqi beat Japan's Funa Tonaki in the women's 48-kilogram final less than an hour before Takato made sure his team wouldn't have a double heartbreak on the opening day of competition in its beloved homegrown martial art.
Takato won his final three bouts in sudden-death golden score, but took the final a bit anticlimactically after Yang committed too many fouls.
The charismatic Takato's success — and Tonaki's heartbreaking, last-minute defeat — could provide a much-needed jolt of excitement for a nation still feeling profoundly ambivalent about these Olympics and discouraged by the scandals and coronavirus setbacks surrounding them.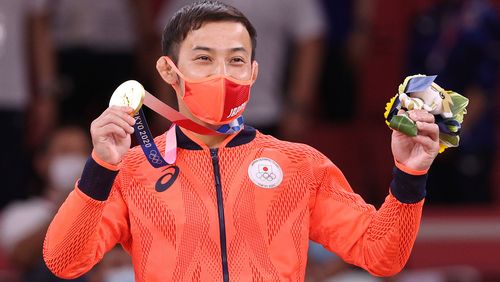 Aron Szilagyi of Hungary has become the first Olympic fencer to win three individual sabre gold medals after beating Luigi Samele 15-7 in the men's final at the Tokyo Games.
Szilagyi used his fast reflexes to build an early 7-1 lead and held off a brief comeback from his Italian opponent before closing out the win.
Szilagyi won gold at the 2012 London Games and the 2016 Rio de Janeiro Games. His only loss in the Olympic individual tournament came in the third round in 2008.
Samele reached the final after a remarkable win in the semifinals. He came back from 12-6 down to beat Kim Junghwan of South Korea 15-12.
Kim took bronze with a 15-11 win over Sandro Bazadze of Georgia.